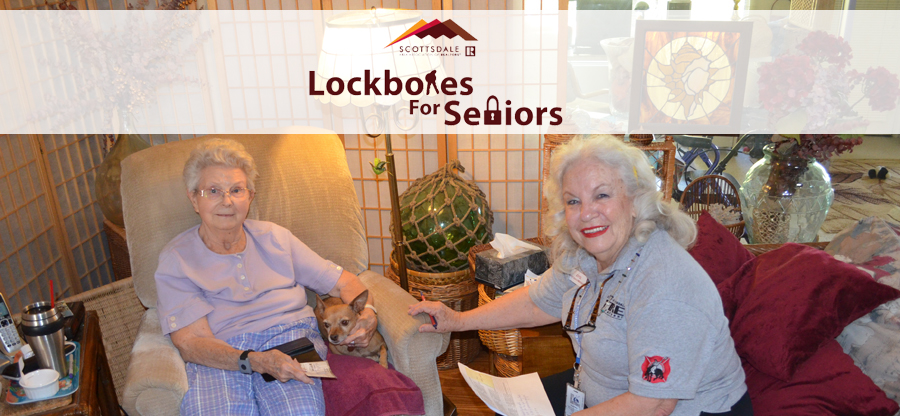 The Scottsdale Area Association of REALTORS® is proud to have launched one of the first Senior Lockbox programs in the country in 2004. This program allows first responders to gain entry into a senior's home in the event of an emergency, without breaking in if the resident is unable to get to the door. The lockbox code is known only to police and fire first respondents, and only used in the case of an emergency. SAAR purchases the lockboxes and assists the Fire Department with placing lockboxes on homes for the City of Scottsdale and Town of Fountain Hills. The model has also been duplicated in various municipalities around the valley. To date, SAAR has distributed over 4,000 Lockboxes for Seniors in Scottsdale and Fountain Hills.
If you're interested in having a lockbox on your home for first responders, please see contact information below:
Scottsdale residents – Fill out the online form or call 1-877-229-5042 to arrange for delivery. Questions? Contact Koryn@ScottsdaleREALTORS.org.
Fountain Hills residents – Call 1-877-229-5042. Questions? Contact Koryn@ScottsdaleREALTORS.org.
Other cities that offer similar programs (outside of SAAR) include: Chandler, Sun City.