When:
April 21, 2020 @ 9:00 am – 4:30 pm
2020-04-21T09:00:00-07:00
2020-04-21T16:30:00-07:00
Certified International Property Specialist Designation Class
The Global Real Estate: Transaction Tools course is a prerequisite course for the CIPS Designation. This course provides you with the tools needed to present investment information to international clients. You will learn how to measure investment performance, prepare financial projections, and understand the effects of taxes and exchange rates on investment.
Instructor: Ginni Field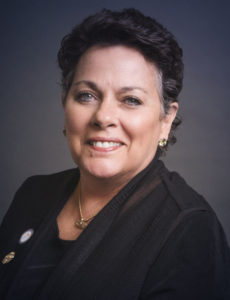 Date: Tuesday, April 21, 2020
Time: 9 am – 4:30 pm
Cost:
$89 through April 15
$99 April 16 – April 20
CE: 3 Contract Law, 3 Real Estate Legal Issues – issued by R-2020
Highlights of this course:
• Research foreign and hometown markets and compile dossiers of market information.
• Convert measurements between the metric system and U.S. system of measurements.
• Alert clients and customers to currency, fund transfer, and financing issues, and guide them to seek expert advice.
• Begin to perform basic financial analysis using standard formulas.
• Compile, organize, and present financial data so that clients can make informed decisions.
• Identify properties that meet the personal and investment objectives of clients and customers.
Virtual Class / Zoom will be utilized for the course delivery. You will receive by email information to 'join' the meeting.
Students are responsible for the performance of their own technology including audio volume, video clarity, and reliable internet connection.
Students must check in for class 10 minutes prior to the 9am start time. Checking in for class at 9am may  result in refusal of attendance.
Students must be visible on camera AT ALL TIMES to receive class credit. Students may not "step away" from the camera for any reason.  If an emergency arises, please use the "Chat" feature to privately notify the instructor of your situation.
Students may not participate in computer-based work or make phone calls while attending class.  Instructor will provide time for breaks and lunch.
Students should NOT log out at any time during the class.
---
Please notify us 7 days in advance if you have any disability that requires special services or access.
Fees will be refunded less a $25 service charge upon verbal notification up to 48 hours prior to class, after that fees are non-refundable and non-transferable.
---
The safety of our members is a top priority. This virtual webinar supports: