VOTING IS NOW CLOSED. Results will be shared via email to members and in SAAR News.
Only active SAAR Designated REALTORS®, REALTORS®, Affiliate and Appraiser members were eligible to vote.
The final slate of Scottsdale Area Association of REALTORS® 2022 Board of Directors nominees are listed below and will be decided by electronic voting between October 1 – 14, 2021.
There are seven (7) REALTOR® Director candidates for four (4) two-year terms, and two (2) Affiliate Director candidates for one (1) two-year term. The terms of the newly-elected directors will commence on December 1, 2021.
Please take some time to get to know all of these candidates by watching their videos.
REALTOR® Director Candidates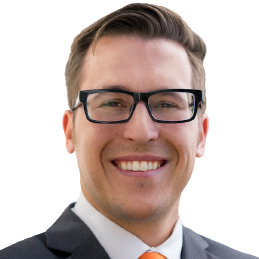 Aaron Bils, HomeSmart | Watch my video
When I really enjoy something, I find ways to incorporate it into my daily life. Not only does it give me personal satisfaction to share my love for it, but I find it to be a wonderful way to continue to grow within, and to give back to, my community. As a volunteer coach for youth lacrosse and previously for Special Olympics soccer and basketball, I get to share my excitement for the game while helping to shape and mold these young adults. As a Scottsdale native with a passion for real estate, joining the board of director for my home association will allow me to share my excitement and help others grow within the real estate community.
I was a member of Leadership Academy Class 23 which really made me aware of just how much SAAR does for us as REALTORS® and affiliates. Class 23 also allowed me to see how much members and staff truly care for their community. It would be an honor to be a part of this incredible group of individuals who are essential to daily operations of the association and are also helping shape and prepare it for future success. Understandably, this responsibility comes with a substantial time dedication. With the support of my team, I am committed to being available for all of the SAAR meetings, events, and other opportunities that come with being a board member.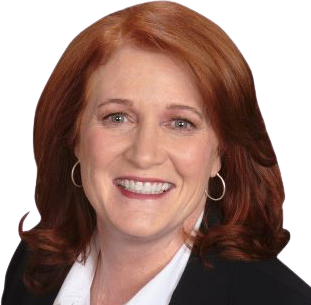 Polly Blackwell, Coldwell Banker Realty | Watch my video
I have been in real estate for 18-plus years and still love it! I believe in giving back and paying it forward, so I have been involved with SAAR for a while now. I am one of your current board members and I would like to continue to serve our membership, so I can be a part of the solutions that we bring to our members.
I graduated from SAAR's Leadership Academy Class 23 and I'm currently part of the team that put the classes together for Class 24. In addition to serving on the board of directors, I am part of the Finance Committee, a RAPAC Major Investor and have been a member of the Global Connect Council for three years, serving as co-chair for the last two. I am a hard worker and I would greatly appreciate your vote and the opportunity to continue to serve you.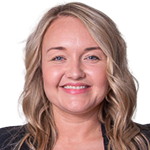 Riley Cilley, Realty Executives | Watch my video
Being born and raised in Arizona, I feel very fortunate to have the opportunity to give back to a community that has done so much for me and my family over the years. My family started the 85254 RMS home tour several years ago. From director to treasurer, I have filled almost every role with the tour. In 2019, I had the privilege of being part of the SAAR Leadership Academy Class 23 and went on to plan several days for Class 24. I am very driven and incredibly passionate about real estate. I like to think my old school ethic and fresh new ideas are what would make me a great board member. I would love to have your vote, so please remember "Don't Be Silly… Vote Riley Cilley!"

Polly Mitchell, Polly Mitchell Global Realty | Watch my video
I had the incredible opportunity to serve on the SAAR board of directors for this year and am excited to have the opportunity to run again! I am a native Arizonan with more than 17 years of real estate experience. In August 2020, I fulfilled one of my long-time goals and opened my own real estate brokerage. I also completed my Certified International Property Specialist (CIPS) designation and Resort and Second-Home Property Specialist (RSPS) certification.
I have been a member of SAAR since 2003 and was the choreographer and a performer for STAAR Night 2006, benefiting the Member Relief Fund. I served as a member of the SAAR Global Council in 2019 and was co-chair in 2020-2021. I have been a RAPAC donor and look forward to learning and investing more. My skills are collaborating with other committee members, dedication in promoting real estate to the highest level of standards and creative, forward thinking. The value I would bring to the SAAR board of directors is expanding into the international community and raising much needed funds for our trade mission groups, along with developing different programs to help new and seasoned agents advance their careers, locally, nationally and internationally. I look forward to shaping the future of our real estate industry, helping agents take their career to a higher level and giving back to the community.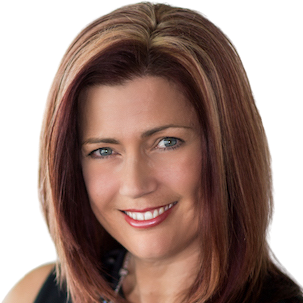 Jessica Noble, Canyon Sky Realty | Watch my video
As my journey in real estate continues, I find that my passion for this industry grows every day. I have a strong desire to see our industry grow in integrity, professionalism, mentorship and to continue to protect homeownership rights. My idea is to work on these from the inside and to encourage more of our membership to become involved. We need leaders to guide our membership to find their passion and to pursue positions that will allow them to work within that area of passion. I believe that when we encourage and ask our membership to serve, we see more people who will get involved and change real estate for the better. I hope to serve as one of those leaders.
From my own experience, I find that serving within the industry leads to a greater sense of your business and your clients can feel it too! I hope to have the opportunity to serve on the board as not only an advocate for our members, but as a REALTOR® advocate among our communities. My prior experience as president for the Women's Council of REALTORS® Scottsdale Area Network has given me a firm foundation in what it takes to guide an organization to grow and continue to evolve. In addition, my service on the board at Arizona REALTORS® and two Arizona non-profits has shown me how to work with others to improve and grow the organizations that we serve. I would love to serve as your local SAAR board member.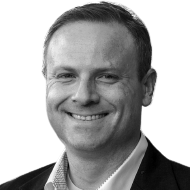 David Pierce, My Home Group | Watch my video
Being a SAAR member and Scottsdale resident since 2003, I seek your vote for an opportunity to give back to this organization and community that helped build my career and home. Married for 18 years to a teacher and raising three children, I worked continuously for both large and boutique firms while securing a broker license in 2014. Early in my career, I graduated from SAAR Leadership Academy Class 9, shortly after achieving Rookie of the Year at Russ Lyon. I served as a day leader for SAAR Leadership Academy Class 10 and volunteered for Make-A-Wish® , SAAR's Member Relief Fund, the South Scottsdale RMS Tour and most recently Scottsdale Mayor Ortega's campaign committee.
For 10 years, I served as HOA vice president, only leaving the position after the sale of our first home in 2016. Currently, I am REALTOR® and associate broker with MHG Commercial and The Home Team AZ brokered by My Home Group, directly supporting 10 REALTORS® and offering expertise to others in my network. I would be honored to have your vote, so I can support the profitability of the real estate industry and promote collaboration among REALTORS®, practitioners and vendors attached to the business of real estate while aiming to uphold high ethical and educational standards. Whether I serve as your future board member or continue as your colleague, I look forward to supporting the association in its ongoing activities.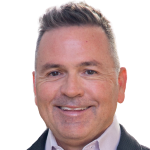 Patrick Tice, VacayAZ  | Watch my video
What qualifies me to serve on the SAAR board of directors is my long-standing commitment to industry innovation. My career in real estate has consisted of new and resale home sales, brokering and the successful mentoring of new agents. Today, I am the founder and managing partner of VacayAZ.
My expansive experience has forged a polished lens that will shape my unique perspective. As a SAAR board member, I will: Lead a coalition to create proper and impactful regulation for the short-term rental industry that will benefit neighbors without negatively impacting the industry; advocate for a mentoring program for new or struggling agents; spearhead ways to increase SAAR revenue from sources other than membership fees; create partnerships and preferred pricing with proven real estate influencers; and seek technology ideas that will benefit REALTORS®.
My experience in local real estate is deep and versatile. I am solidly qualified to serve as a SAAR board member. I started my career at Shea Homes as a new home salesperson and was mentored by pioneers in the industry. I learned real estate at the executive level as VP of Sales and Marketing for Meritage Homes. I owned and brokered Desert Ridge Realty. With your support, I will continue my commitment to implementing innovative ideas to increase the value of SAAR, add more value and grow its member base.
Affiliate Director Candidates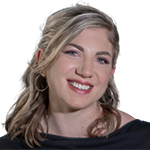 Allie Jennings, AJF Inspections & Engineering | Watch my video
I graduated University of Arizona with a bachelor's degree in psychology and a master's degree in social work from Columbia University. The time spent in social work allowed me to hone my skills in communication, problem solving and working with others. Those experiences have been a true asset in my current role as client success manager for AJF Inspections & Engineering. The transition to the real estate industry was a natural, smooth process since I grew up in the business. When not working, I love being active with my two young boys who keep me on my toes!
Since our inception in 1996, AJF has been active, dedicated members of SAAR. I greatly enjoyed participating in SAAR Leadership Academy Class 23, serving on YPN and participating in RMS meetings. I would be excited to increase my involvement and be honored to serve on the board as affiliate director. SAAR is one of the country's leading associations and continues to "raise the bar" in the real estate industry through opportunities for learning and networking. I believe in the value of educational classes and other networking events for our members that will help with business growth and continued success in a fluid, ever changing market. Also, it's important for our REALTORS®, affiliates and marketing partners to feel connected and understand all the benefits and resources provided by SAAR. I would be thrilled to be a voice and resource for the board while working with SAAR's members, affiliates and the community.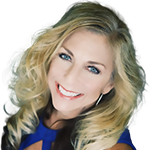 Amy Winski, AmeriCapital | Watch my video
I spent the past 35 years in the mortgage industry as a mortgage banker or broker. I have made serious decisions for the company — navigated it to stay afloat during market turbulence, handled hiring and firing, worked on annual audits to maintain our license and been involved in every aspect of the business.
Having financed real estate since 1986, I have seen market peaks and valleys. I have had an Arizona real estate license since 1993 and been a member of SAAR for several years, but the mortgage business is my side of the industry. As an affiliate member of SAAR, I work with all REALTORS® and real estate professionals to assist them and their clients with commercial and residential mortgages. Having served several leadership positions with SAAR over the past five years on the commercial side, I provide the knowledge, experience and balance needed to achieve success with events like the annual Commercial Summit and monthly Commercial Forums. Building membership has always been one of my strengths. I have a passion to serve my community, whether it is on a non-profit board or as a volunteer. I believe in giving back!