Equal opportunity in housing means communities are open, welcoming and free from any kind of discrimination
and the National Association of REALTORS® is a firm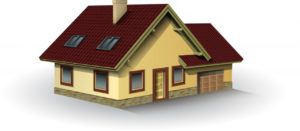 supporter of these rights.
April is the month dedicated to recommitting to the goal set forth by the passing of the 1968 Fair Housing Act following the assassination of Dr. Martin Luther King Jr. The Scottsdale Area Association of REALTORS® advocates for these principles and wants to remind all members of the association to help support these fundamental goals, which in turn, give opportunity for all children to attend quality schools and allows everyone a healthy environment with economic prospects and the ability to be self sufficient.
The Arizona Department of Housing takes an active role educating and training housing providers to heighten awareness and of the application of fair housing laws. Both providers and consumers can attend a free training session of the Fair Housing Act and learn their rights and responsibilities under the law. The Southwest Fair Housing Council provides this training throughout the state and can be contacted in the Phoenix area at (602) 252-3423; or in Tucson, (520) 798-1568. Continuing Education credit for real estate professionals needing to fulfill this requirement is also provided.
REALTORS® can share their support of the Fair Housing Act by displaying the 2017 Fair Housing poster provided by NAR, which presents an historical timeline of property and civil rights since 1789.
auth-Lysa Fitzhugh