It's tax season! [grumble, grumble, sigh] But don't despair because NAR's partner, Intuit®, offers discounts for REALTORS® and their family members. Make it easy on yourself by using TurboTax® products through the REALTOR Benefits® Program.
TurboTax® offerings for REALTORS® include:
– Discounts up to $20 off three different versions of America's #1 tax prep software
– Easy prep, print and e-file
– Talk to credentialed TurboTax experts, all CPAs and EAs, for tax advice if you need help
– Expense finder feature helps ensure you don't miss a business deduction
Additionally, members can look to Intuit® for savings on QuickBooks® Self-Employed version which provides solutions to some of a real estate professional's most crucial financial challenges, including mileage tracking, receipt capture, expense categorization and tax assistance. Offerings include:
– 50% discount for the first 12 months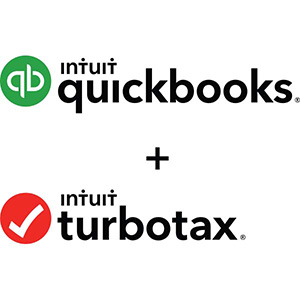 – A streamlined app and online platform to manage income and expenses, designed specifically for the self-employed
– Automatic mileage tracking using your phone's GPS
– Scan and save receipts using your phone's camera
– Track expenses from a mobile device
– Securely connect bank/credit card accounts to automatically categorize transactions
* Overall, users find an average of $4,340 in potential savings per year
Or take advantage of a special offer through April 18! It's a TurboTax® Self-Employed + QuickBooks® Self-Employed bundle just for REALTORS®. Here are the details:
– Save up to $20 on TurboTax Self-Employed. ADDITIONALLY, get a free year of QuickBooks Self-Employed
– Members can file their 2016 taxes THEN effortlessly manage expenses in 2017 for stress-free taxes next year
For full details please visit www.NAR.realtor/RealtorBenefits/Intuit or call the REALTOR Benefits® Program help line at 1-800-NAR-5233.
auth_Lysa Fitzhugh