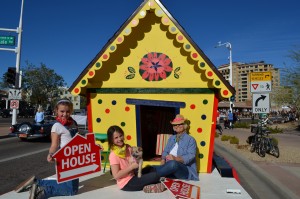 On Saturday, February 12, 2016, a group of members from the Scottsdale Area Association of REALTORS® participated in the 63rd annual Parada del Sol Parade.
By walking in the parade, the 8400 real estate professionals of the Scottsdale Area Association of REALTORS®, and their Chairman of the Board, Debbie Shields, reminded the community that "Homeownership Matters." There's a reason home ownership is the foundation of the American Dream: studies show that home ownership creates jobs and builds stronger communities.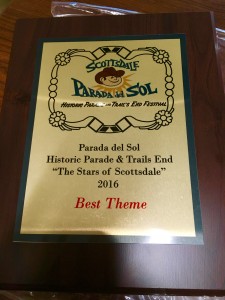 Each year, the REALTORS® float features a playhouse which is then donated to a worthy cause. Because it's not just about homes – it's about communities.
SAAR is proud to announce that this year, the float won an award for "Best Theme".
[custom_author=media]